The Bounty Guanyin Cultural Foundation has launched a series of Buddhist art multimedia- Kṣitigarbha Bodhisattva Opera that combine poetry, music, and drama. In the afternoon of September 9, the magnificent performance was held at the Bounty Guayin Art Center of Vandana monastery in Hualien. Dignitaries including the former premier of the Executive Yuan, Chang Shan-Cheng and his wife attended the tremendous creative art event of the history of Taiwanese Buddhism.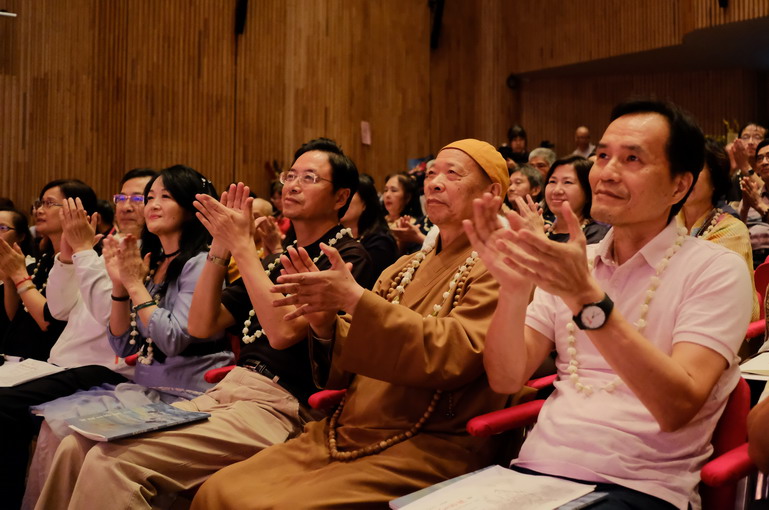 From right to left: Hung, Bing-Fa; Master Dao-Yi of Yu Garden; former premier of the Executive Yuan Chang, Shan-Cheng and his wife; former president of Tai-power Hung, Chung-Chiu and his wife and daughter
Once upon a time, there was a Brahman woman endowed with abundant blessings from previous lives who was respected by everyone. Whether she was walking, standing, sitting, or lying down, gods surrounded and protected her. Her mother, however, embraced a deviant faith and often slighted the Triple Jewel.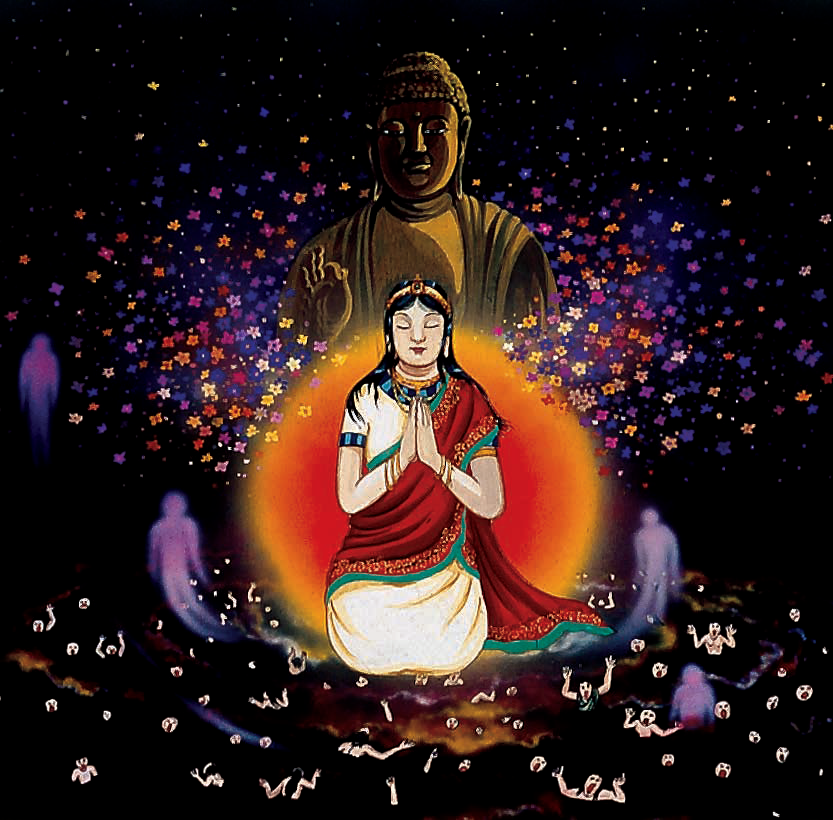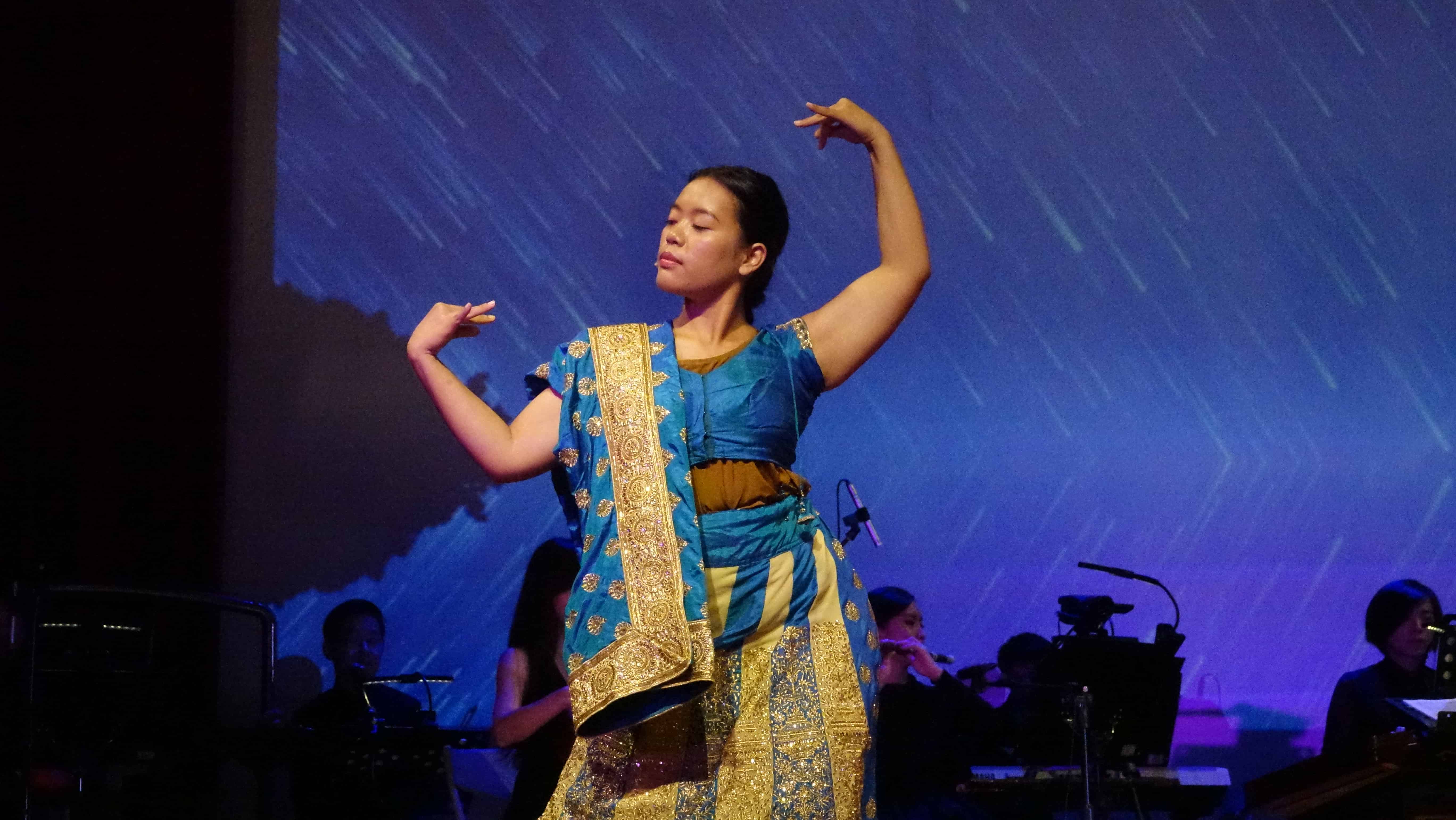 The Brahman Woman
The Brahman woman knowing her mother was suffering, she sold off her property and bought fragrant flowers to support the figure of Enlightenment-Flower Samadhi Self-Mastery King Thus Come One. She renovated the temple in return for her mother's blessings. Her faith moved the Gods, under the instruction of Enlightenment-Flower Samadhi Self-Mastery King, she knew from the side sea of Hell that the dead mother has surpassed to Heaven. Filled with gratitude, the Brahman woman vowed: "will not be a Buddha until Hell is evacuated." The Brahman woman is now known as Kṣitigarbha Bodhisattva.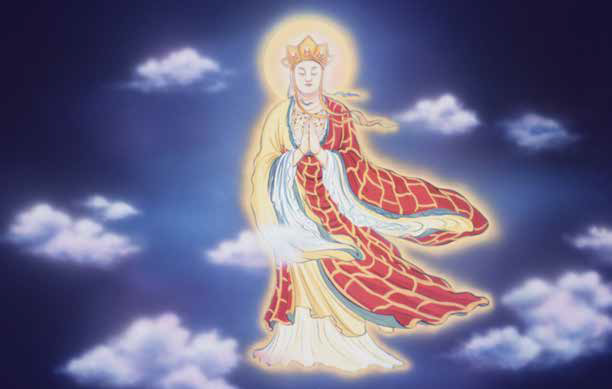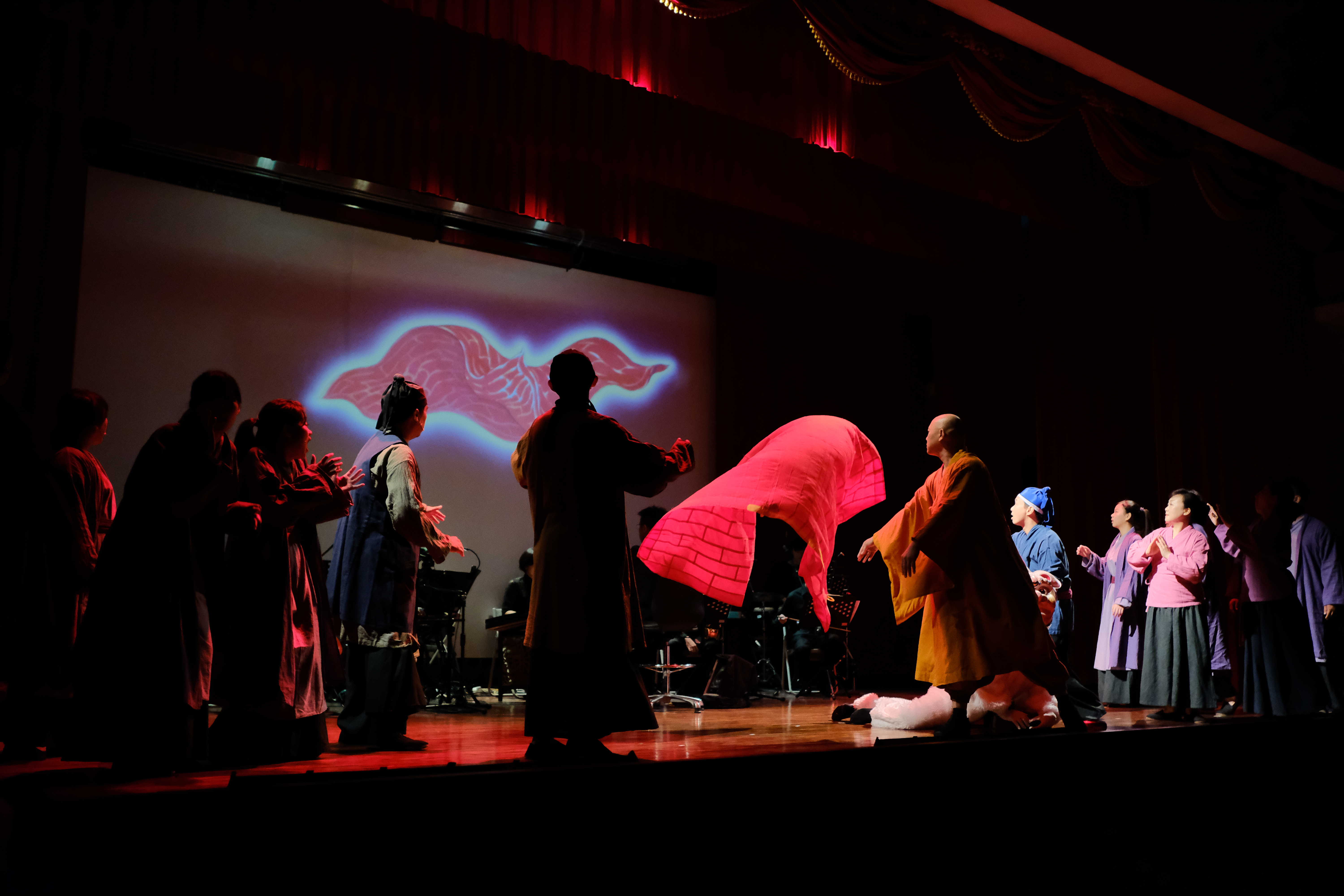 Kṣitigarbha Bodhisattva Throwing the Red Robe Scene
The producer and director of this play, Master Dao-Yi had said, "by putting out the Kṣitigarbha Bodhisattva opera that combines poetry, music, and drama, hopefully through the delicate and original performance of Buddhist art multimedia, we can insert more positive energy to the society, rebuilding the moral order and leading people's life to a better, peaceful future."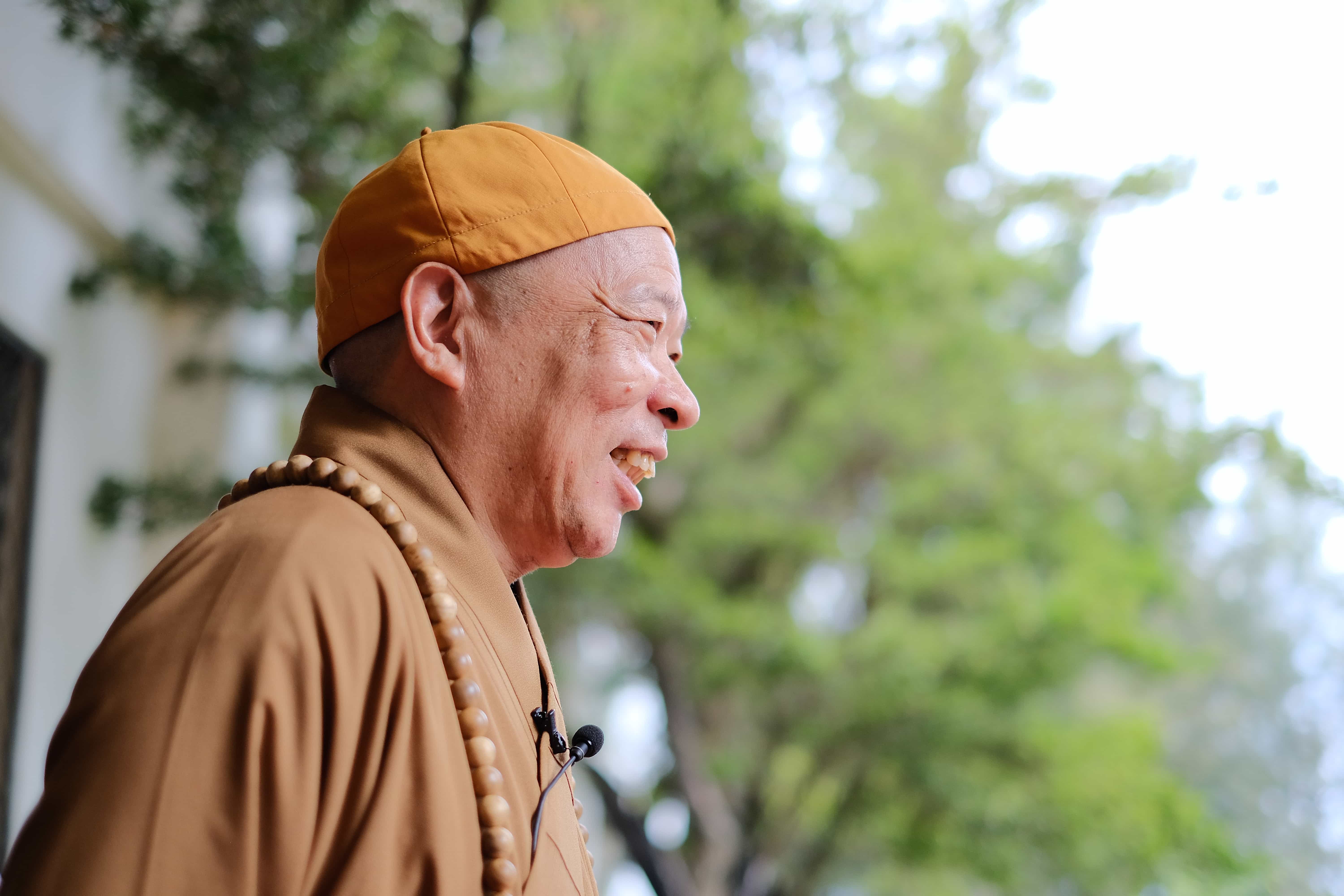 Master Dao-Yi of Yu Garden
The performance was a leap from the previous script in a way that it fuses visual art with the opera. The previous script lasts 30 minutes, while this time the performance will be almost two hours long. It had added an important character, troubadour to enrich the diversity of the story throughout the play. Above all, the band which creates the novel techniques for bonding poetry and music is different from the Buddhist art classic ever before.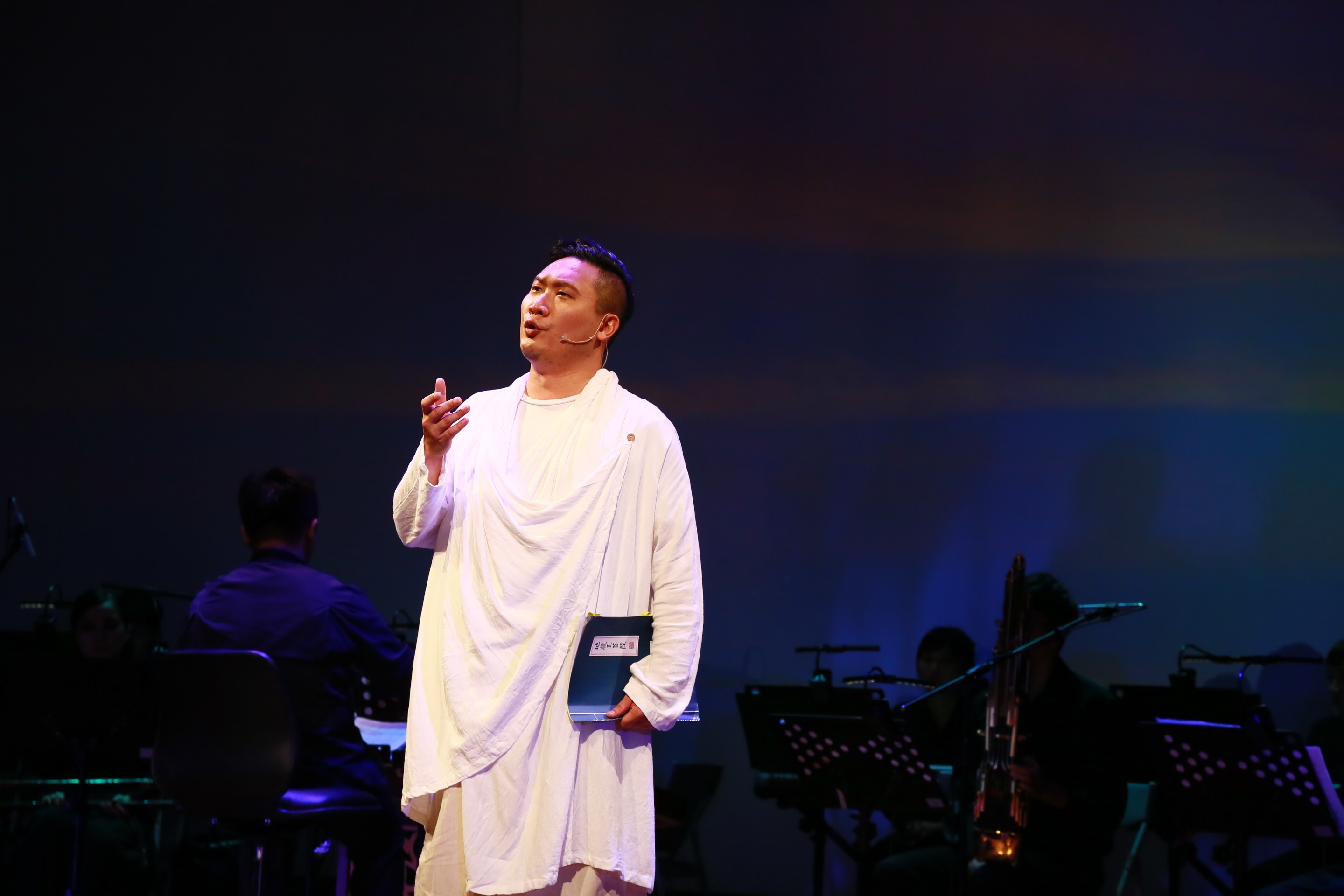 The Troubadour
In addition to inviting top-notch Taiwanese composer, Sue Wen-Ching for a whole new version of songs, and the excellent millennial conductor Huang Guang Yu, Master Dao-Yi specially invited the elder Ming-Guang to do cameo role for Kṣitigarbha Bodhisattva. With many superior musicians and performers together, they co-built the Buddhistic art classic joining music, poetry, drama, choreography and visual effects.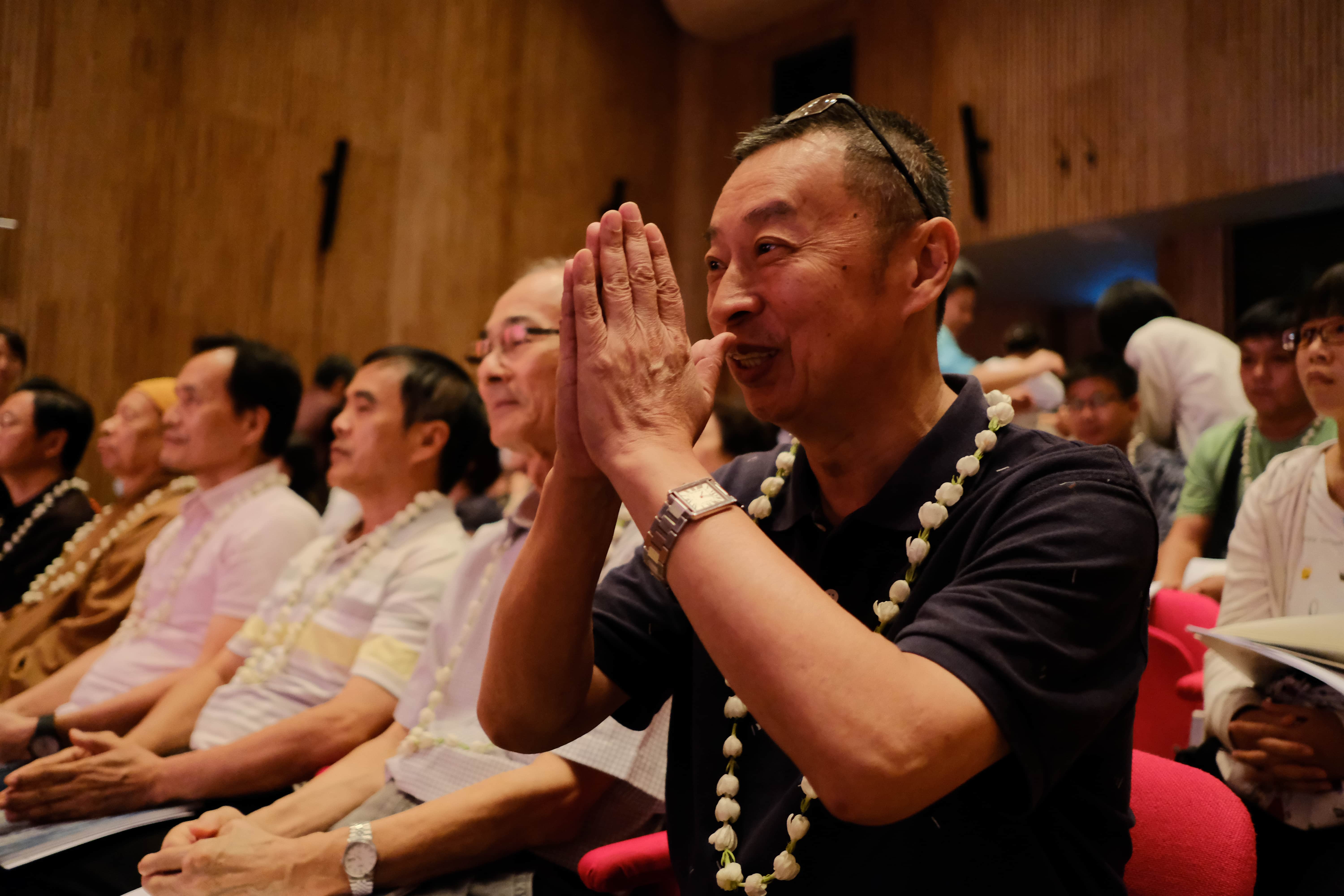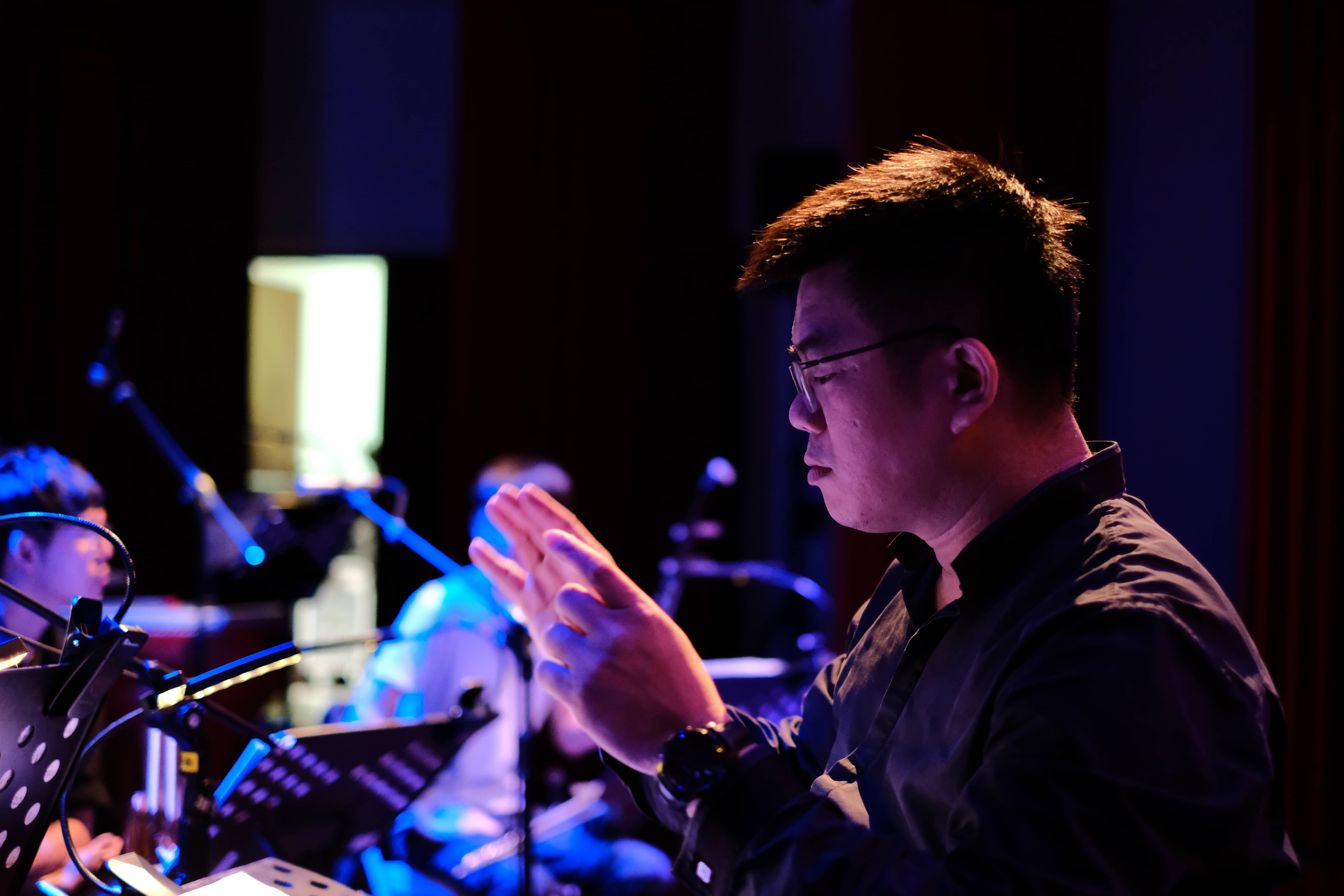 Composer, Sue Wen-Ching Conductor, Huang Guang Yu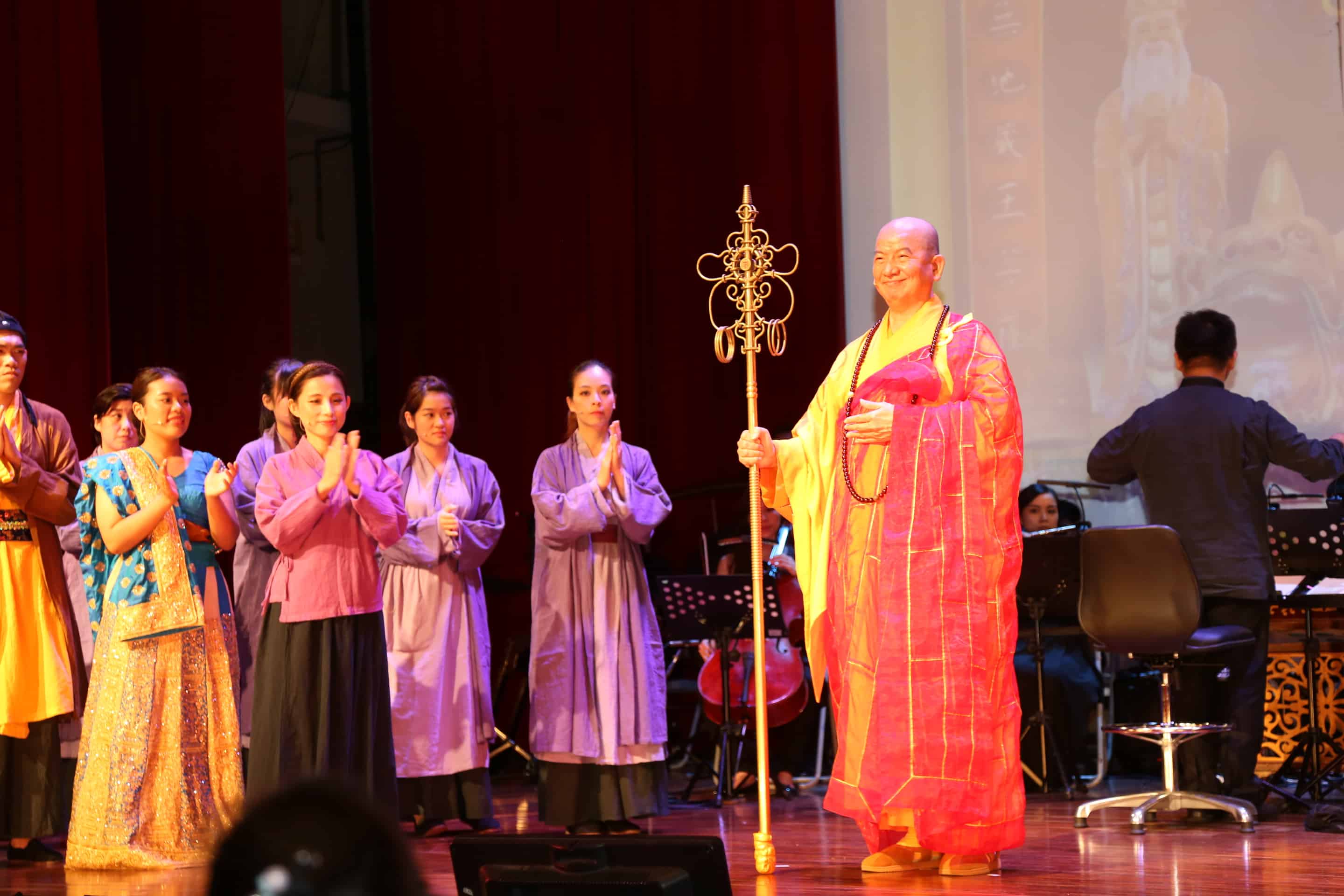 Elder Ming-Guang
The audience was about to receive a delicately arranged surprise; the flute soloed the Indian salvation tone at the end of the show accompanying petals of Jasmine. The magnificent ending not only brought a sensational experience to the viewers but also completed with a perfect, moving touch for the Kṣitigarbha Bodhisattva opera. See also